Purple Day 2011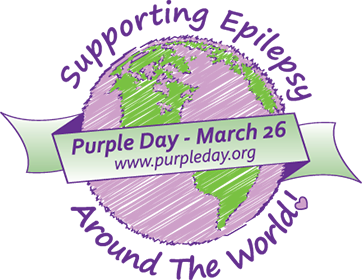 Purple Day was March 26, 2011 and Toby's Foundation was a proud partner of www.purpleday.org promoting global awareness of epilepsy for canines and humans - SAME DISEASE DIFFERENT SPECIES.
Thank you to those of you who supported this effort to raise epilepsy awareness. Below are photos we received.
Our Purple Day photos can also be found in the Purple Day galleries on their site and on our Facebook page.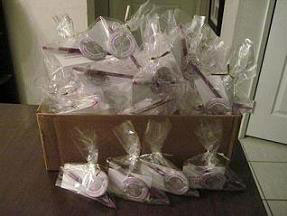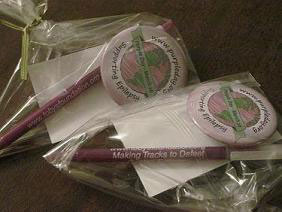 Purple Day pins and Toby's Foundation purple pens with "Making Tracks to Defeat Canine Epilepsy" were given out at Chapman University in Orange, California
---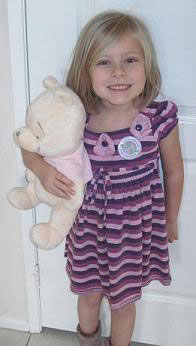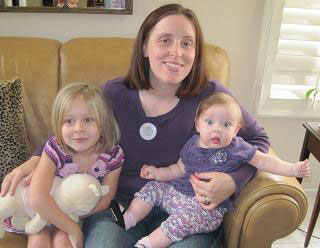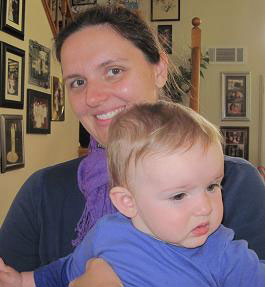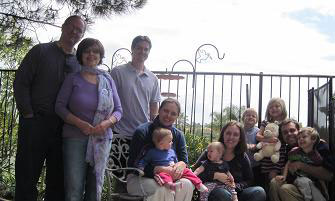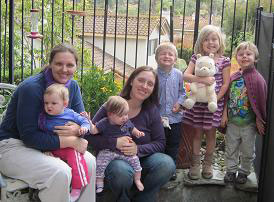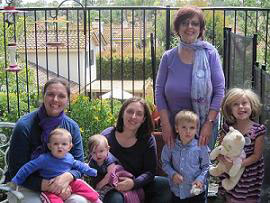 Toby's Foundation volunteers and family members celebrating Purple Day in Southern California.
---