HARD WORK, PERSISTENCE and DEDICATION is PAYING OFF…WHAT A GIFT TO ALL OF US AT THIS CHRISTMAS and HOLIDAY SEASON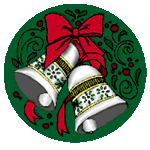 TOBY'S FOUNDATION, INC. is contributing ten thousand dollars ($10,000.00) to help fund a very important and equally promising Australian Shepherd Research Project to develop a screening genetic marker test for canine epilepsy in the Australian Shepherd breed. The grant is co-sponsored by ASHGI, USASA, USASF and the Canine Health Foundation (CHF) who will match each dollar that our organizations contribute to the CHF grant for Dr. Ned Patterson at the University of Minnesota. The grant is for SNP Association Mapping for Canine Epilepsy. "Dr. Ned Patterson (Principal Investigator) is an expert in the area of canine genetics and statistical analysis of pedigrees for heritable traits, and a clinician at the University of Minnesota Veterinary Medical Center. He will be responsible for the critical clinical diagnosis."

Dr. Pamela C. Douglas, President of Toby's Foundation said, "This is something we have been vigorously working on since first making the contact with Dr. Patterson at the Tufts conference in September 2007. We learned there that the more researchers working on the problem the better. Dr. Patterson told me that he had just been approved for a SNP Association mapping grant for the English Springer spaniel and perhaps could add Aussies to it if the Canine Health Foundation (CHF) agreed and the wonderful news now is they have agreed! Fortunately, we were poised and ready because we had all done our work in collecting samples and raising funds. This is truly a united effort by the entire Australian Shepherd community. I am so pleased and grateful for the support that we have received from everyone. I want to mention here the Aussie breeders and owners in Finland who with only about 1500 Aussies in their country were able to collect approximately 300 samples for Dr. Lohi even before he received the 64 samples from UMO. This is truly a dedicated breed that we are proud to be a part of."

Dr. Patterson is an outstanding researcher who, as part of the consortium with UMO, has access to our Aussie samples. With SNPs now available to be used as genetic markers for mapping and two outstanding researchers, Dr. Patterson in Minnesota and Dr. Hannes Lohi in Finland working on the Australian Shepherd the time has never been better for this research. This is a two year grant. At this time we believe that more samples from affected dogs will be needed. We will let you know about this at a later time especially where and how to send them in.

"Of course it is always sobering," Pamela Douglas said, "to remember why we do this… to think about all the dogs that have been hurt and have succumbed to this disease and still will for some years to come even after a screening test is developed but at least the day will come when no more dogs and the people who love them will have to go through this."

TOBY'S FOUNDATION is dedicated exclusively to stopping canine epilepsy!
Please visit our website at www.tobysfoundation.org and click on our research page to stay informed and sign up for our AussiE- Update newsletter.